Prevention ratherthan cure

SMART SOLUTION THAT GOES BEYOND PERSONAL ALARMS
Vital is an expandable set of wireless smart sensors that can be installed in private homes, service flats, and residential care centres. Vital provides automatic reports of unusual situations and calls, and insight into living patterns. You can compile the care team yourself.
VITAL PUTS YOUR MIND AT REST!
Vital's smart sensors make the person in need of care's patterns and unusual situations visible. If something unusual happens, you will always be alerted through an intuitive app. And you can consult the care advisory service, which can provide the most efficient care.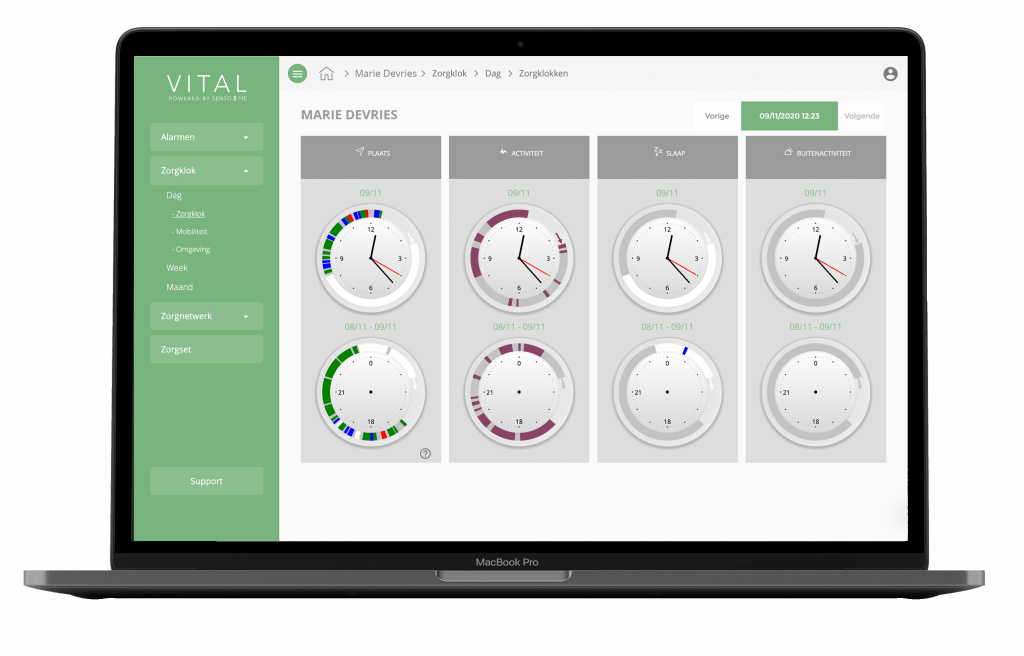 Together, we aim for a warm and safe future for everybody.
care coaches for appropriate care
smart sensors for enhanced well-being
members in our care network who prefer prevention to cure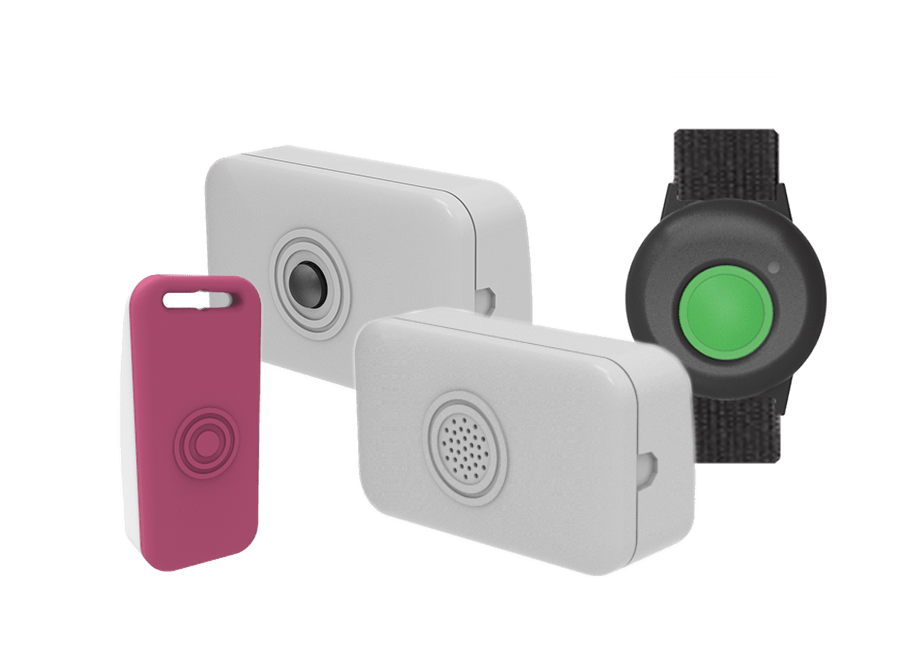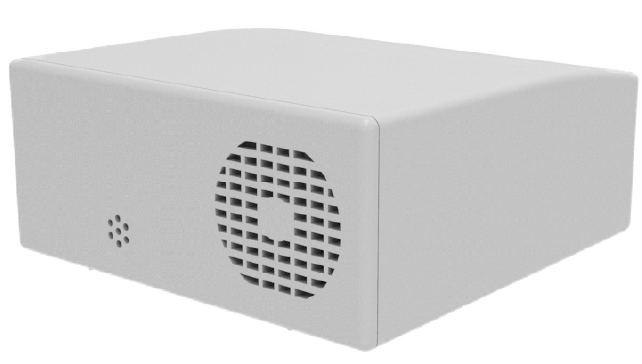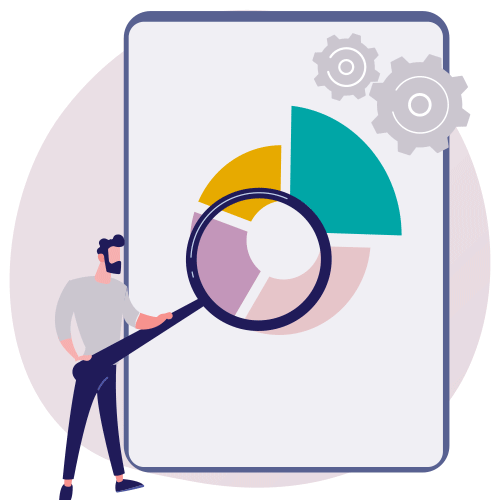 Real-time alarms, patterns, and care management (with localisation)
HOME CARE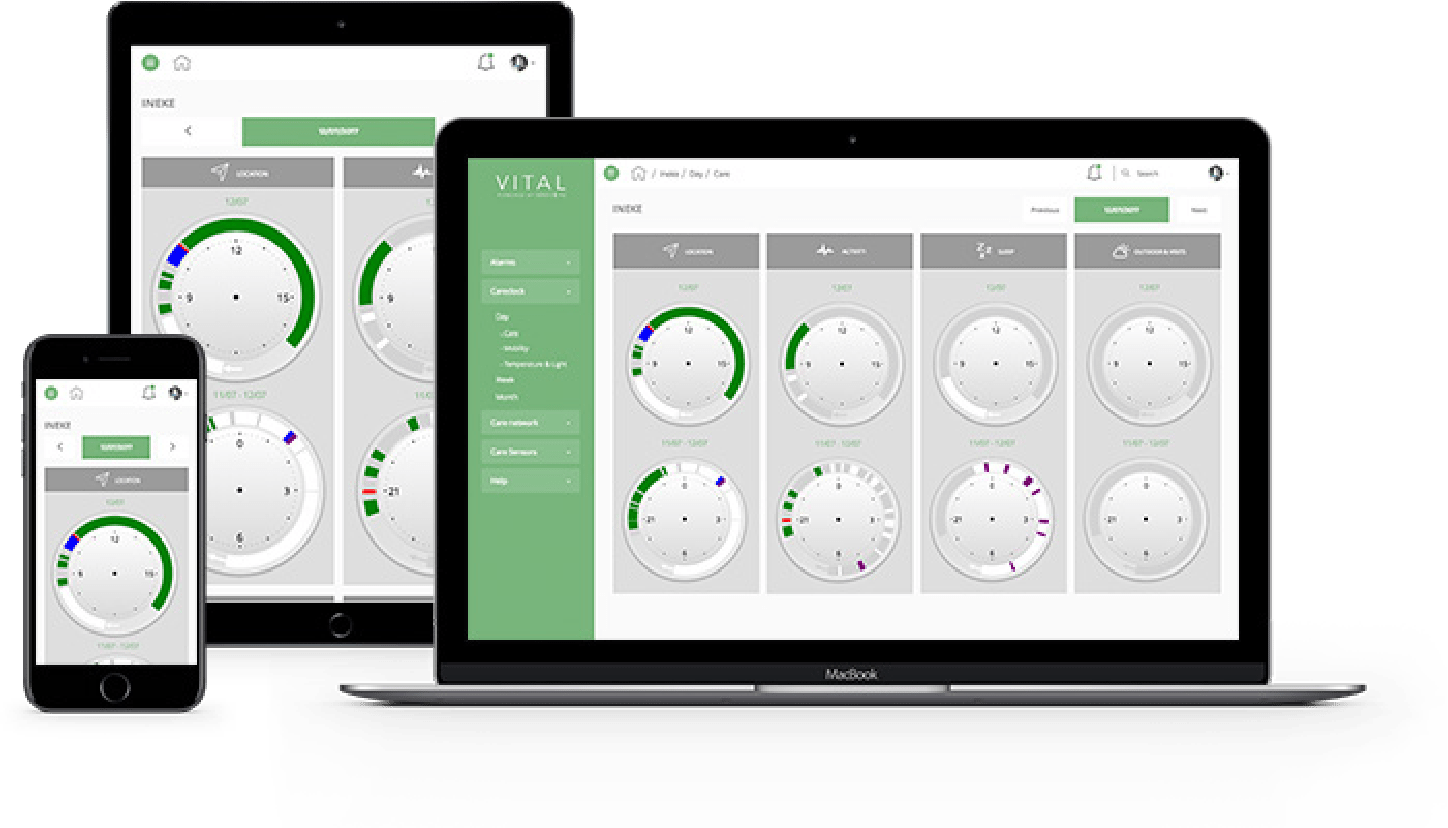 CARE CENTRES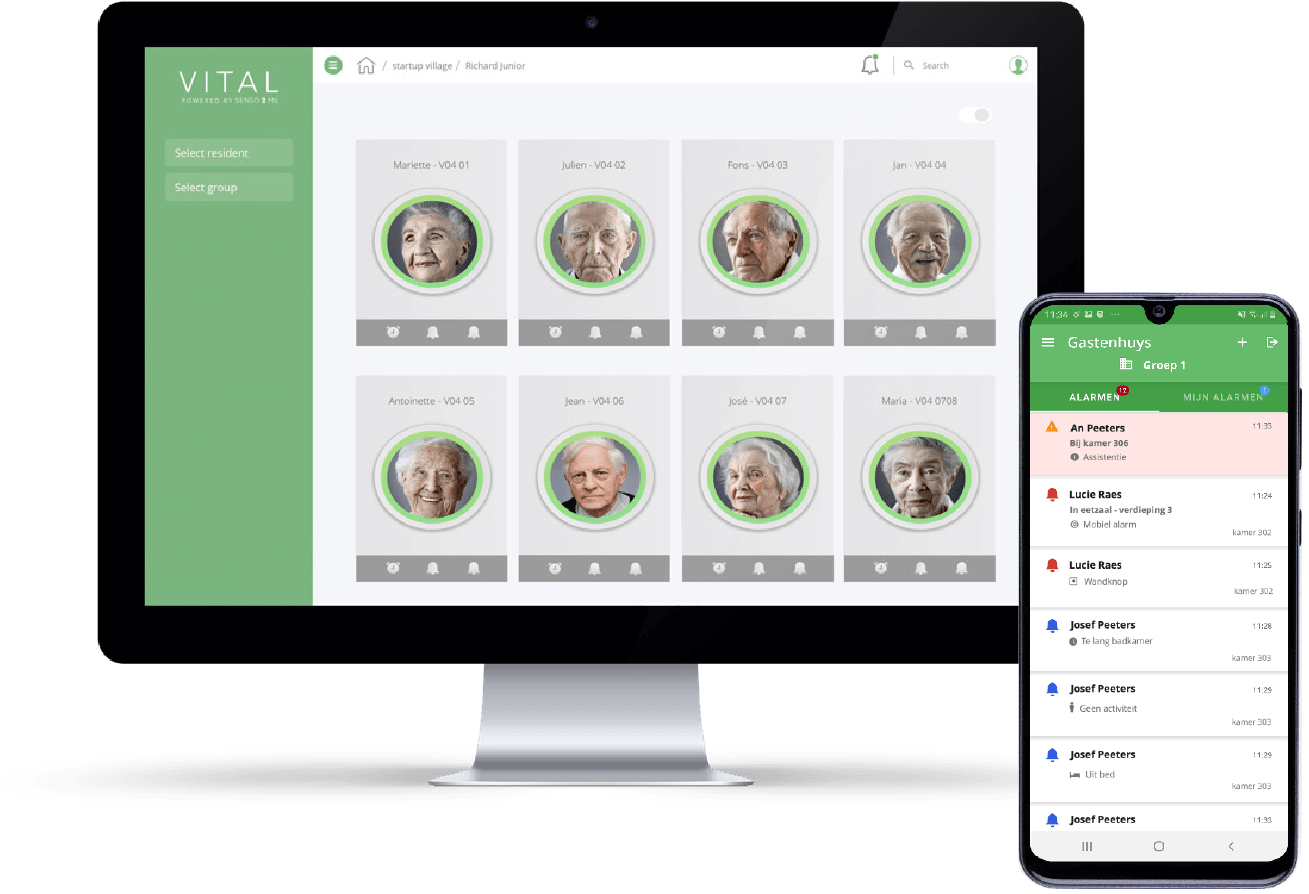 Enjoy living at home longer!
The most efficient and highest quality care for the resident!