Vital is a modular care set that can be fully adapted to a resident's wishes and needs. In unusual situations and if calls are received, automatic notifications are sent to the selected care team. Vital also provides insight into living patterns and offers care advice on this basis.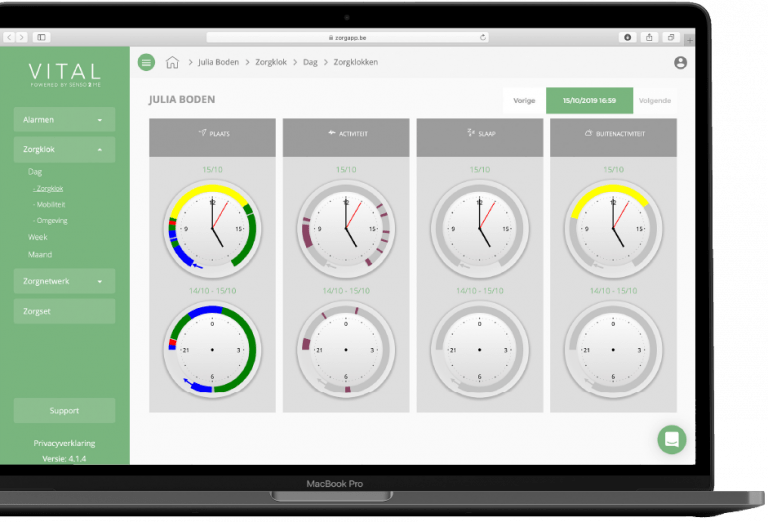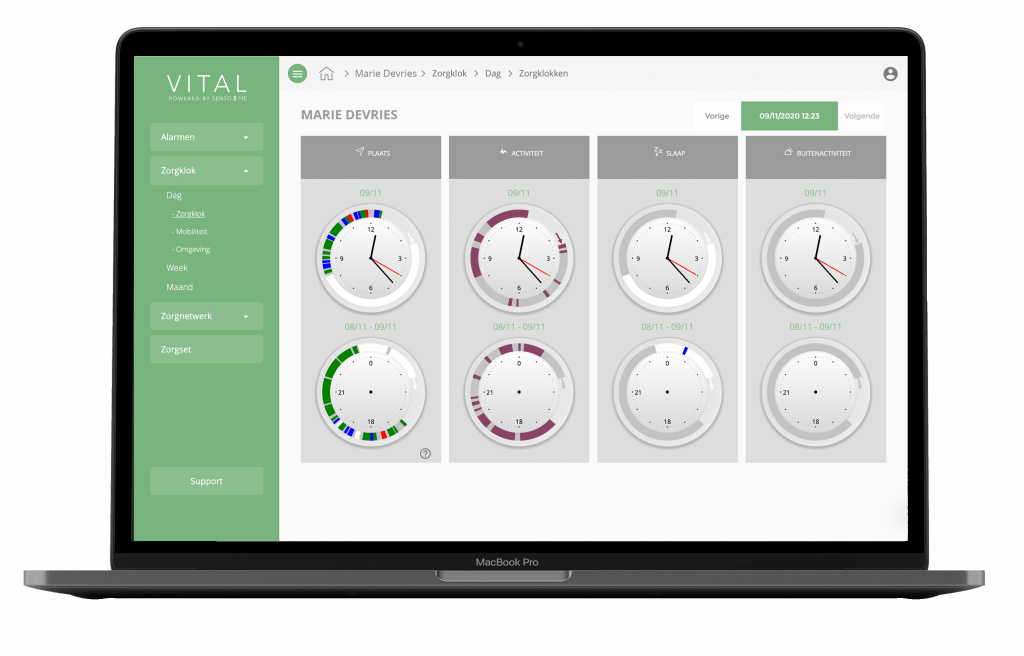 The care app provides a clear overview of the resident's activity. You decide which activities and alarms are monitored and it can be completely personalised to the resident!
VITAL ADDS COLOUR TO YOUR DAY! A lot of colour in the clocks means a lot of activity and thus a healthy, active day!
Thanks to the easy installation, your set is operational in 10 minutes. Never have things been so easy!
You can install it on your computer and on your smartphone. Experiment and choose the device that best suits you.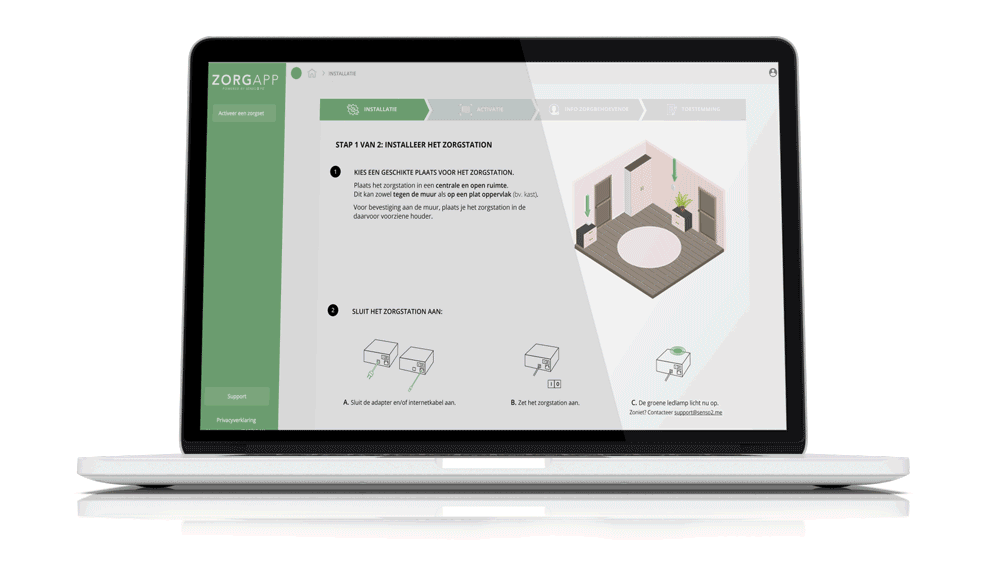 WANT TO KNOW MORE ABOUT OUR SERVICES?